Click cover to see larger image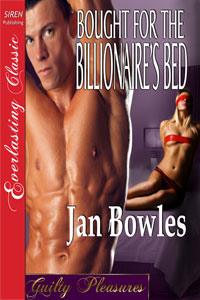 Bought for the Billionaire's Bed
(Guilty Pleasures # 2)
Thirty-five year old, self-made billionaire, Trent Mavers needs more excitement in his life. The social scene in New York has left him thoroughly disillusioned. When he meets twenty-five year old Swedish beauty, Mia Johansson, at a charity auction, he believes he's found the perfect woman. Sexy, alluring and highly intelligent, she is dressed to kill, and is everything he desires.
However, Mia is not all she seems. She is hiding her true identity. After a night of unbridled passion in the billionaire's bed, she soon finds herself in serious trouble when her deception is uncovered. The only person, who can save her now, is Trent Mavers, the very man she has deceived.
Is he acting out of kindness by spending thousands of dollars to help her, or has the billionaire really just bought her for his bed?
Available as an e-book PDF, LIT, HTML, Kindle, & EPUB

KINDLE
|| KINDLEUK
|| KOBO || ITUNES || NOOK || NOOKUK || SONY || eBOOKS || GooglePlay

You can purchase the paperback book from these stores
AMAZON.COM || AMAZON.CO.UK || BARNES & NOBLE
Check out the other books in the series here
Want to read the 1st chapter free? Click here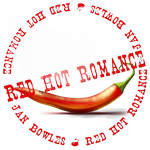 Adult Excerpt
Bought for the Billionaire's Bed
"Now, I promised to take you somewhere special. Where would you like to go? La Bernardin or the Blue Water Grill? Surely you must be hungry?"
"Just a little." Mia thought for a moment then smiled as she realized what she'd really like to do. Sometimes when one could have anything, just the simple things appealed the most. "I have an incredible urge for a hotdog with plenty of onions and mustard."
He looked surprised. "Is that all?" When she nodded, he laughed. "Then I know the perfect place." He held out his arm. "Tonight we shall dine alfresco. A hotdog it is."
His hand felt warm as his strong fingers covered hers. It made her feel safe and protected as they both headed from the hotel. Once they were outside, Trent began undoing his silk tie, loosening the knot with his free hand until he could pull it off completely. He tucked it into his pocket and then proceeded to undo the top two buttons of his shirt. "That's one thing I've never really taken to in the cut and thrust of the business world. I just can't stand wearing a tie."
Mia giggled. "Maybe you should have been a rancher. Then you would never have to wear one."
"True. But I'd never have made a very good rancher. I like the excitement of working in the city too much for that."
Mia couldn't imagine Trent being less than brilliant at anything. She looked up into the night sky, enjoying the spectacle of the twinkling stars above them. "I still can't get used to it being nighttime and yet warm. In Sweden, when the sun sets, we don't see it for several weeks. The winters can be very long and very cold."
"Now that would take some getting used to. I've heard Sweden is often called the land of the midnight sun."
Mia smiled. "It is, and that's what makes it very special. In the summer, the sun never sets. It makes everyone feel so very alive. The Swedish people become energized and enthusiastic again."
"I've only know you a few hours, Mia, and enthusiasm is something you certainly aren't short of."
They crossed the road and headed into Central Park. "One can't help being enthusiastic in such a vibrant city. Isn't it beautiful?" She pointed to the strings of fairy lights decorating all the trees around them. "I just love everything about New York." She paused momentarily. "Everything, that is, apart from the subway."
"Come over here a minute. There's something I need to do." He gently guided her from the path and over to a tree. He stared into her eyes and stroked his hand across her cheek. His thumb grazed her lips. "You're so beautiful. I just have to kiss you."
His hand caressed her neck as he leaned down and brushed his lips over hers. He waited a moment, assessing her reaction, his amber eyes holding her transfixed. When she didn't pull away, he kissed her more forcefully. She'd been kissed before but never so sensually. There was just the right amount of pressure on her lips. She couldn't resist combing her hands through his dark wavy hair. She marveled at the texture of his silky locks as they slipped effortlessly through her fingers and the feel of his tongue as he explored her mouth.
Tonight had become the most exciting and enchanting evening of her life. Mia just didn't want it to end.

KINDLE
|| KINDLEUK
|| KOBO || ITUNES || NOOK || NOOKUK || SONY || eBOOKS || GooglePlay
You can purchase the paperback book from these stores
AMAZON.COM || AMAZON.CO.UK || BARNES & NOBLE
Check out the other books in the series here
Want to read the 1st chapter free? Click here