Click cover to see larger image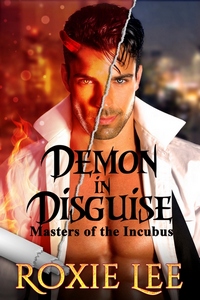 Demon in Disguise
(Masters of the Incubus # 1)
When Lacey Michaels receives a surprise invite to Incubus—a notorious BDSM club in San Francisco, she jumps at the opportunity. After all, she's a journalist and curiosity is her middle name. What's more, if she finds the rumors about the club are true, she'll make a name for herself in the business.

A Demon by nature and a soul catcher by trade, Kurt Samuelsson is enchanted by the beautiful dark-haired stranger who visits the club. He instinctively knows she's everything he needs in a woman, and is therefore his promised one—the soul mate who will be his for eternity.

As Lacey discovers all manner of strange phenomenon pointing to demons and devil worship at the infamous venue she becomes frightened, but also sexually drawn to the good-looking guy who always seems to be staring whenever she glances in his direction.

Lacey hadn't reckoned on falling for the tall, enigmatic stranger with the mesmerizing eyes, and as a result her priorities become unclear.

Should she sample the demonic sexual fruits on offer from Kurt, or should she see sense and simply run from Incubus with her story, never to return again?

Reader Advisory: Contains scenes of domination and submission, a strong heroine, and a demon in disguise.
Available as an e-book PDF, Kindle, & EPUB

KINDLE || KINDLEUK || KOBO || ITUNES || NOOK || LUMINOSITY || GooglePlay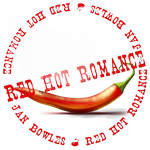 Excerpt
Demon in Disguise
"Did you lose something, little one? Perhaps I can help." A deep, assertive voice rumbled through the gloom, making the hairs on the back of her neck stand to attention.
Lacey felt her eyes widen with sexual desire and not a little fear as she stared into the face of just about the most beautiful, yet powerful man she'd ever seen. Surely no man on God's good Earth had the right to be as handsome as this guy? Finger combed, dark-brown hair blended perfectly with masculine, rugged features, while a body to die for filled out tight leather jeans and a white T-shirt to perfection. Even from her elevated position on the raised stage he looked tall, and she guessed he had to be at least six three, maybe even six four.
And then he smiled at her—a smile that seemed to scorch the divide that separated them. A smile that sucked the air from her lungs and made her pussy wet with need. Oh, dear, God, yes. Whoever this guy was, his face held the smile of a man who knew exactly what he wanted. Clearly, he was one of the Doms at Club Incubus who'd slipped away from the main event. In that instant, Lacey realized that her prayers to find her dropped auction card had been answered.
Normally organized and in control of her destiny, she felt anything but in the presence of this total stranger. What had Rebecca told her? Yes, that's right, a submissive should always refer to any club Dom as "Sir" until they instruct you otherwise. Unable to move, and feeling like a complete idiot for staring at the sexiest guy she'd ever laid eyes on Lacey found her voice, only for it to come out even huskier than usual.
"Sir. I'm sorry, Sir, but I dropped the card that holds my bidding information." She pointed to where it lay at his booted feet, noticing that her hand shook ever so slightly. "The rules say that I can't be auctioned off to the highest bidder without it."
"Is that so." He smiled again, this time with amusement, making those compelling blue eyes crinkle slightly at the corners. "In that case we mustn't disappoint the good people here at Incubus, must we?"
"No, Sir."
He hunkered down, picked up her card and began reading the information written on it. "So, Lacey." A look of pure sexual intent flashed across his face as he raised his gaze to her, which made her feel as though she were in the presence of the devil himself—a demon who wore a beautiful disguise.
"Your first time at an auction, I see."
"Yes. Um…Yes, but how did you know?"
He handed the card back, and smiled. "I just know."
Her fingers barely brushed against his as she took the card from him, but to Lacey it felt as though an intense electrical charge had passed from his body into hers. The feeling continued as she stared helplessly into his eyes and asked, "Have we… Have we met before? I feel that I–I…"

KINDLE || KINDLEUK || KOBO || ITUNES || NOOK || LUMINOSITY || GooglePlay