Click cover to see larger image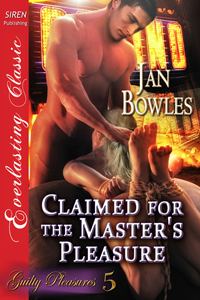 Claimed for the Master's Pleasure
(Guilty Pleasures # 5)
When Lia Constantine's father dies suddenly, she's shocked to discover he's left casino debts totaling more than one million dollars. Unless she sells the family home, making herself homeless, she cannot repay the debt.
Under difficult circumstances, self-made billionaire Jake Benetti, owner of the Arabian Nights Casino, meets the incredibly beautiful Lia Constantine for the first time. As soon as he sees her, he knows she holds the key to unlocking his broken heart. He cannot allow this highly alluring woman to slip through his fingers. Caught between the past and the future, he makes her an offer she simply can't refuse-until Lia repays her father's gambling debts, he owns her, mind, body, and soul.
Lia is into the BDSM lifestyle as much as Jake is, but with their D/s relationship beginning to blossom, will the money drive a wedge between them? Can they ever find happiness together?
Available as an e-book PDF, LIT, HTML, Kindle, & EPUB

KINDLE
|| KINDLEUK || KOBO || NOOK || NOOKUK || SONY || eBOOKS || GooglePlay

You can purchase the paperback book from these stores
AMAZON.COM || AMAZON.CO.UK || BARNES & NOBLE
Check out the other books in the series here
Want to read the 1st chapter free? Click here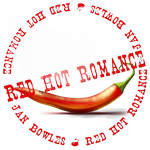 Adult Excerpt
Claimed for the Master's Pleasure
He continued, "Out of respect for you and your father, I've waited an appropriate length of time before contacting you. It is only right that you should have an uninterrupted grieving period."
"What the hell do you know about grieving? I've only known you for half an hour, but I can already see you're nothing more than a cold, soulless man."
Lia expected him to respond to her caustic remarks, but he didn't. Instead, he calmly said, "When your father died, he left an unpaid casino marker."
"Marker?" Her brows drew together.
"Think of it as an unpaid check."
"Are you saying my father owed you money?"
"Yes, that's exactly what I'm saying, Ms. Constantine."
It was a shock to discover her father was a gambler, and even worse that he'd left a debt behind. So Jake Benetti wanted it settled. Her father had left her a significant amount of money in his will, along with the family home they'd all shared with her mother until she'd died five years ago. Lia was the only beneficiary, making her legally responsible for any outstanding debts. It might put the plans for growing her personal trainer business on hold for a little while longer, but she'd always been taught by her parents, and especially her father, to pay her way in the world. Lia glanced at her watch. "I need to be going, Mr. Benetti. Unlike you, I have to work for a living. If you can show me legal documentation proving how much my father owed you, then perhaps we can settle this small matter once and for all."
Jake Benetti shuffled the papers on his desk and cleared his throat. He lifted his gaze to hers. His ice-cold eyes drilled into her. "The amount owed is significant."
"Mr. Benetti, quit the small talk. Are we talking hundreds, or even a few thousand dollars?"
His eyes fixed on hers, like cold chips of ice. "When your father died, he left an unpaid casino marker of almost 1.3 million dollars." He flicked through the paperwork on his desk once more. "One million, two hundred and fifty thousand dollars. To be precise."
Like a fish lying on a riverbank, her mouth opened and closed several times as she gasped for air. Had she heard correctly? More to the point, had her father lost his mind? What on earth had possessed him to lose more than a million dollars in a place like this? Like a bolt from the blue, the answer came to her. The therapy course her father had paid for when she couldn't cope after the death of her fiance, Joe. The bill for that would have run into thousands, possibly even tens of thousands. But the thought of almost 1.3 million bucks left her speechless. He'd left her a little over two hundred thousand dollars in his will. What the hell had happened to the rest?
She looked across the desk. Jake Benetti sat there as calm as anything. "You must take some of the responsibility. Why didn't you stop him?"
"Everyone who enters a casino is an adult, Ms. Constantine. People make choices, some good, some bad."
"What are you going to do?"...

KINDLE
|| KINDLEUK || KOBO || NOOK || NOOKUK || SONY || eBOOKS || GooglePlay
You can purchase the paperback book from these stores
AMAZON.COM || AMAZON.CO.UK || BARNES & NOBLE
Check out the other books in the series here
Want to read the 1st chapter free? Click here