Click cover to see larger image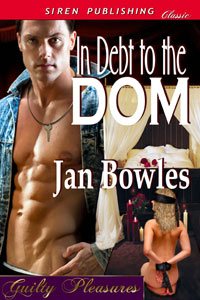 In Debt to the Dom
(Guilty Pleasures # 1)
At twenty-eight, Maddie James has risen through the ranks of Goldstein Rivers, an investment bank, to achieve great success.
All that changes when she receives a demand for half a million dollars for the safe return of her sister. Torn between her allegiance to her job, and the demands of the kidnappers, she secretly wires the money, hoping to replace it with the sale of her house.
When thirty-six-year-old, wealthy businessman, Keaton Rivers, discovers the money missing from his company, he suspects Maddie. Will he throw her to the wolves, or find another way for her to repay the debt? As a Dom, Keaton knows Maddie would make the perfect submissive. From the very first moment he laid eyes on her, he'd wanted her. Only this time it will be on his terms...
To save her career, will Maddie make a deal with the Dom?
Available as an e-book PDF, LIT, HTML, Kindle, & EPUB

KINDLE
|| KINDLEUK
|| KOBO || ITUNES || NOOK || NOOKUK || SONY || eBOOKS || GooglePlay

You can purchase the paperback book from these stores
AMAZON.COM || AMAZON.CO.UK || BARNES & NOBLE
Check out the other books in the series here
Want to read the 1st chapter free? Click here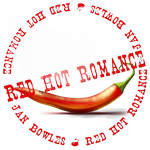 Adult Excerpt
In Debt to the Dom
"What are you going to do?"
"What would you do?"
She hung her head in shame. "Call the cops."
He picked up the phone. "Good idea. Now we're thinking in tandem." His anger, now exasperated by her lack of an explanation, spurred him into action, and he began dialing.
"Please don't."
"Pardon?"
"Please don't, Keaton. I'll do anything."
Her pleading made him disconnect the call. Her submissive tone brought something in him to the surface. Something he had kept locked and hidden away for years.
He stared at her. "Anything? Do you have any idea what anything means?"
"Yes." Her hands clasped tightly together. "I have a buyer for the house. In just over a month, the sale will go through. I can pay you back then."
"So, in the meantime, you'll do anything to keep me from turning you in?"
"Yes."
"Do you know what that makes you, Maddie?"
"Yes."
He stood and walked around his desk. At six foot three, he towered over her small petite figure. She couldn't be more than five-four. Standing in front of her, he looked down into her trembling features. With a finger under her chin, he angled her face.
"Look at me."
Her gaze rose to his, and he saw the frightened girl in her eyes. Physical desire spun its way into his body as her pale green irises connected with his. He wanted to dominate and make her compliant to his will. He wanted to seek some sort of satisfaction for her abuse of his trust. He wanted to bury his hands in her hair and love her the way he'd wanted to since the first time he'd seen her.
"I thought you had principles?" He mocked.
"They won't do me any good now."
"No, they won't."
"I can make up for last week when I was so despicable. I can be whatever you want, whatever you desire."
"Is that so? Careful, Maddie, because my desires might not be the same as yours."
"Oh, I think we're on the same level when it comes to sex."
He shook his head, and laughed out loud. "You have no idea, do you? Vanilla sex is okay for the right occasion, but I prefer something a little more exciting."
Digesting what he'd just said, she stared directly at him. A faint blush tinged her pale cheeks. "You wanted me once. You can still have me." She paused briefly. "However you desire."
"You put a high price on..." he let his eyes sweep over her before continuing, "your services. Do you really think you're worth half a million dollars?"
He saw her wince. She was fighting for her survival, and he knew it, yet he couldn't-wouldn't-back down. He wanted his pound of flesh. Maddie had broken his trust.
"Until my house sale goes through, I haven't anything else to offer."
He stared at her. At that moment, he felt it was possible to crave and despise in equal measure. She aroused a primitive need in him. He thought of the money she'd stolen, and his heart hardened. Either way, she would pay back everything she owed him.
"Depending on how you view things, you may have just made a deal with the devil, Maddie."

KINDLE
|| KINDLEUK
|| KOBO || ITUNES || NOOK || NOOKUK || SONY || eBOOKS || GooglePlay
You can purchase the paperback book from these stores
AMAZON.COM || AMAZON.CO.UK || BARNES & NOBLE
Check out the other books in the series here
Want to read the 1st chapter free? Click here