Click cover to see larger image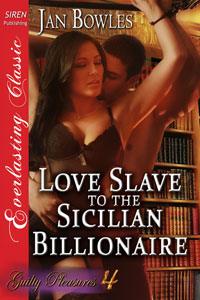 Love Slave to the Sicilian Billionaire
(Guilty Pleasures # 4)
When her husband dies suddenly, twenty-nine-year old Ella Williams turns to the only man who can help--Maximiliano D'Alesandro. Unfortunately, Max thinks she is responsible for his best friend's death. Without his help and guidance, her life spirals out of control.
The thirty-four-year old Sicilian billionaire and alpha male Dom, needs just one thing to make his life complete-a submissive woman who enjoys the BDSM lifestyle as much as he does.
When Max discovers Ella's wild and reckless ways, he literally takes charge of her life, both in and out of the bedroom! However, as their D/s relationship blossoms, some important information comes to light that shocks Ella to her very core.
Will Max save Ella from self-destruction? Or will the truth finally drive them apart?
Available as an e-book PDF, LIT, HTML, Kindle, & EPUB

KINDLE
|| KINDLEUK
|| KOBO || ITUNES || NOOK || NOOKUK || SONY || eBOOKS || GooglePlay

You can purchase the paperback book from these stores
AMAZON.COM || AMAZON.CO.UK || BARNES & NOBLE
Check out the other books in the series here
Want to read the 1st chapter free? Click here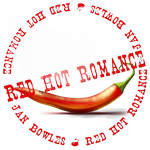 Adult Excerpt
Love Slave to the Sicilian Billionaire
Ella's blue eyes looked huge and frightened as she stared up at him from a kneeling position. Her obvious vulnerability made him feel all-powerful. "Come." Max stretched out a hand, and pulled her to her feet. He felt tiny tremors of anticipation pulsing through her fingertips. It felt good having her complete attention. When she stood in front of him, he cupped her chin, angling her face to his. He wanted to test her reaction, so he kept his voice low. "I should give you a good spanking for coming in here without my permission. I'm minded to lay you across my knee and redden your bare ass right now."
"Please, Max. I'm sorry. I know I shouldn't be in here." Her eyes flared wide, and she snapped her head back defensively. "Please don't spank me. I promise not to do it again. But it's partly your fault, too. If you don't want anyone to come in, then you should keep it locked."
"It's never locked." He raised his brow, wondering how much she really knew about a D/s relationship. He guessed she had a lot to learn. It seemed to him that Ella wanted to blame everyone except herself for her bad behavior. "So, are you saying it's my fault that you entered without permission?"
Her lips pouted. Gaining in confidence, she replied, "In a way, yes." She looked around. "Besides, I don't see anything special about this place. It's just an empty room with an old chest in the corner. I don't see why you're so bothered that I'm in here."
To keep calm he spoke very slowly. "I see." Max scanned the playroom intently, as though seeing it for the first time. Behind the large panes of mirrored glass lay his favorite toys. Large pieces of bondage furniture could be maneuvered into position at a moment's notice. Each time he played in here he set the scene to his own personal desires. With the aid of mood lighting and the right buildup he could create an atmosphere of dominance and surprise for his sub. At the moment it looked very barren and clinical. "Hmm, do I detect disappointment, Ella?"
"Max, I was curious, that's all. I wanted to know what to expect."
"Then I take it that you want to continue with our relationship?"
Ella nodded. "Yes, Max. I feel safe here. I haven't felt this calm for a long time. And you make me feelŢ
She shrugged her shoulders and he encouraged. "Go on. We shouldn't have any secrets from each other."
A pretty pink color stained her cheeks. "You make me feel incredibly sexy."
He smiled, pleased by her frankness. "You do know I should punish you for coming in here?"
"Will you?"

KINDLE
|| KINDLEUK
|| KOBO || ITUNES || NOOK || NOOKUK || SONY || eBOOKS || GooglePlay
You can purchase the paperback book from these stores
AMAZON.COM || AMAZON.CO.UK || BARNES & NOBLE
Check out the other books in the series here
Want to read the 1st chapter free? Click here